The Spirit of Truth
J. McBroom.
Contents
THE SPIRIT OF TRUTH
THE SPIRIT CONTROLLING ALL THINGS IN VIEW OF THE INCARNATION
THE SPIRIT IN RELATION TO THE INCARNATION, ATONEMENT AND INAUGURATION OF THE NEW ETERNAL SYSTEM
THE SPIRIT IN RELATION TO THE KINGDOM OF GOD
THE HOLY SPIRIT IN RELATION TO THE HOUSE OF GOD
THE SPIRIT IN RELATION TO THE ASSEMBLY AS THE BODY OF CHRIST
THE WEALTH OF GOD
THE DEPTH OF GOD'S WISDOM
THE DEPTH OF THE KNOWLEDGE OF GOD
Appendix
Note A
Note B The Kingdom
Note C The House of God
Note D The Body of Christ
Note E The Rainbow

Our Tract Ministry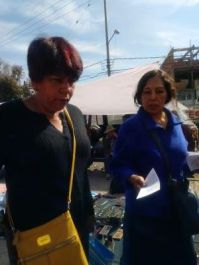 This
page
describes our tract ministry, including tract production (printing and folding). Our ministry is not that big yet, but we continue to grow. We have about 350 Spanish titles and 90 English titles and are adding translations into other languages. Please read this page and pray for this ministry.