Abraham
Study By: Dianne Miller
This study on the life of Abraham in Genesis 12-25 by Dianne Miller (Dallas Theological Seminary) presents 9 studies on different chapters in Genesis.
CONTENTS
Lesson One – Genesis 12
Lesson Two – Genesis 13
Lesson Three – Genesis 14
Lesson Four – Genesis 15
Lesson Five – Genesis 16, 17
Lesson Six – Genesis 18, 19
Lesson Seven – Genesis 20, 21
Lesson Eight – Genesis 22, 23
Lesson Nine: Gen 24, 25
Our Tract Ministry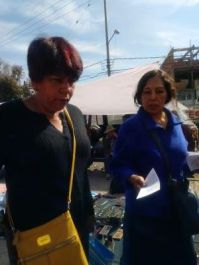 This
page
describes our tract ministry, including tract production (printing and folding). Our ministry is not that big yet, but we continue to grow. We have about 350 Spanish titles and 90 English titles and are adding translations into other languages. Please read this page and pray for this ministry.