Interlinear Hebrew Old Testament
This is a Hebrew-English Interlinear Bible.
I have changed this module from what was there to a new version. In this new version, the Hebrew Strong numbers work with the tooltip function.
If you have any other problems with this module please post a comment stating the problem, and I will try to fix it.
Our Tract Ministry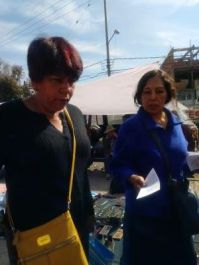 This
page
describes our tract ministry, including tract production (printing and folding). Our ministry is not that big yet, but we continue to grow. We have about 350 Spanish titles and 90 English titles and are adding translations into other languages. Please read this page and pray for this ministry.