The New Life in Christ Jesus
By C. I. Scofield, D. D.
C.I. Scofield (dispensationalist, Fundamentalist, brethren) wrote this 9 chapter book on the Christian's new life in Christ. Chapters are the inner life, the imparted life, the tragedy of the inner life, the delivered life, the larger Christian life, the Spirit controlled life, the joyous life, the consecration, and the defilement and cleansing.
Chicago
The Bible Institute Colportage Association
826 North La Salle Street
COPYRIGHT 1915, BY THE BIBLE INSTITUTE COLPORTAGE ASSOCIATION OFP CHICAGO
Our Tract Ministry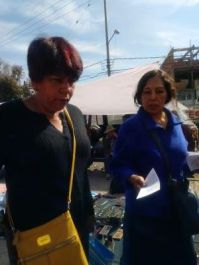 This
page
describes our tract ministry, including tract production (printing and folding). Our ministry is not that big yet, but we continue to grow. We have about 350 Spanish titles and 90 English titles and are adding translations into other languages. Please read this page and pray for this ministry.
Contents
I. The Inner Life
II. The Imparted Life
III. The Tragedy of the Inner Life
IV. The Delivered Life
V. The Larger Christian Life
VI. The Spirit-Controlled Life
VII. The Joyous Life
VIII. True Consecration
IX. Defilement and Cleansing