The Plague of Plagues!
by Ralph Venning, 1669

The just vindication of the Law of God — and His just accusation and condemnation of the sin of man.
"The Plague of Plagues!" was first published in 1669, four years after the Great Plague of London. The author wrote: "As to the sinfulness of sin, I have indeed handled it most fully, as it is against man's good and happiness."
Our Tract Ministry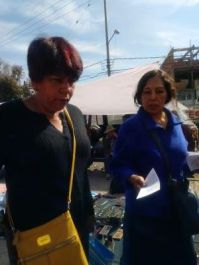 This
page
describes our tract ministry, including tract production (printing and folding). Our ministry is not that big yet, but we continue to grow. We have about 350 Spanish titles and 90 English titles and are adding translations into other languages. Please read this page and pray for this ministry.