The Goings of God
by T. Austin-Sparks
Edited and supplied by the Golden Candlestick Trust.
Chapter 1 – The Purpose of the Ages
Our Tract Ministry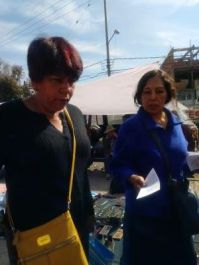 This
page
describes our tract ministry, including tract production (printing and folding). Our ministry is not that big yet, but we continue to grow. We have about 350 Spanish titles and 90 English titles and are adding translations into other languages. Please read this page and pray for this ministry.
Chapter 2 – The Undeviating Goings
Chapter 3 – The Ways of God
Chapter 4 – The Ways of God (continued)
Chapter 5 – The Sovereignty and Government: Unchallengeable and Inexorable
Chapter 6 – The Features