The Ways of God:
Government, Grace, and Glory.
F. G. Patterson.
1865 253 etc.
Our Tract Ministry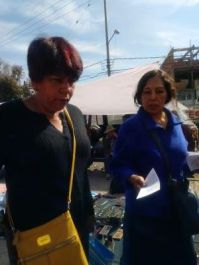 This
page
describes our tract ministry, including tract production (printing and folding). Our ministry is not that big yet, but we continue to grow. We have about 350 Spanish titles and 90 English titles and are adding translations into other languages. Please read this page and pray for this ministry.
Chapter 1. — The General Scope of the Dealings of God.
Chapter 2. — The Past History of the People of Israel.
Chapter 3. — The Times of the Gentiles, and Their Judgment.
Chapter 4. — The Calling of the Church, and Her Glory.
Chapter 5. — The Corruption of Christendom.
Chapter 6. — The Judgment of Israel and the Nations Introductive of the Kingdom.
Chapter 7. — The Glory, or Kingdom.
Chapter 8. — Satan Loosed for a Little Season, the Great White Throne, and the Eternal State.
Chapter 9. — Conclusion.