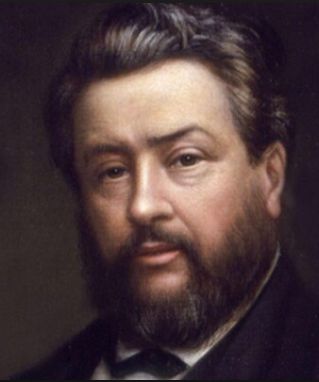 Spurgeon Notable Quotes. Spurgeon was known as the prince of preachers, and his many years preaching in the pulpit yielded many notable Quotes.
Five Volumes of Quotes taken from his many sermons.
Excerpts:
"Prayer is the longing of the soul to hold communion with the Most High, the desire of the heart to obtain blessings at His hands."—1895, Sermon #2433

"Philip was a searcher after Christ in the place where Christ loves to be—in the pages of Scripture—and you must be the same if you desire to find Jesus!"—1894, Sermon #2375
Charles Haddon Spurgeon
Charles Haddon Spurgeon (19 June 1834 – 31 January 1892) was an English Particular Baptist preacher. Spurgeon remains highly influential among Christians of various denominations, among whom he is known as the "Prince of Preachers". He was a strong figure in the Reformed Baptist tradition, defending the Church in agreement with the 1689 London Baptist Confession of Faith understanding, and opposing the liberal and pragmatic theological tendencies in the Church of his day. [expand title="Read more"]
Spurgeon was pastor of the congregation of the New Park Street Chapel (later the Metropolitan Tabernacle) in London for 38 years.[2] He was part of several controversies with the Baptist Union of Great Britain and later he left the denomination over doctrinal convictions.[3] In 1867, he started a charity organisation which is now called Spurgeon's and works globally. He also founded Spurgeon's College, which was named after him posthumously.
Spurgeon authored many types of works including sermons, an autobiography, commentaries, books on prayer, devotionals, magazines, poetry, hymns, and more.[4][5] Many sermons were transcribed as he spoke and were translated into many languages during his lifetime. He is said to have produced powerful sermons of penetrating thought and precise exposition. His oratory skills are said to have held his listeners spellbound in the Metropolitan Tabernacle and many Christians hold his writings in exceptionally high regard among devotional literature.[/expand]
Read more at wikipedia.org - https://en.wikipedia.org/wiki/Charles_Spurgeon
theWord modules by Spurgeon