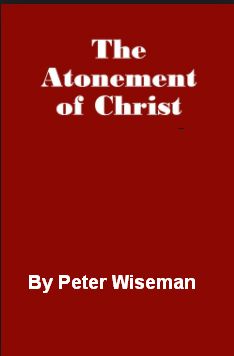 The Atonement
The Atonement
by Peter Wiseman
The Atonment is a 10 chapter work on the Atonement looking at various issues and elements within what we know as the atonement.
Table of Contents of Atonement by Wiseman
1. The Subject Introduced
2. Some Obstacles Pointed Out, Which Stood In The Way Of God's Pardoning Sinners Without An_Atonement.
3. Whether The Sufferings Of Christ Were Sufficient To Remove The Obstacles Which Stood In The Way Of The Pardon Of Sinners.
4. Whether The Obedience Of Christ Constitutes Any Part Of The Atonement.
5. Full_Atonement, And Salvation Wholly By Grace, Consistent With Each Other.
6. Answer To An Objection; In Which It Is Shown In What Sense Christ Died In The Room And Stead Of Sinners; That His Sufferings Were Not Punitive, Etc.
7. An Inquiry Concerning Imputation.
8. Reasons Why Faith In The Blood Of Christ Is Necessary, In Order That Sinners May Be Justified.
9. Conclusion.
10 Remarks On The Doctrine Of Universal Salvation.
This module was created by David Cox