Discovering Christ in GALATIANS is a 35 chapter commentary on Galatians by Pastor Fortner (Baptist, Calvinist-Reformed).
Summary: In this 11 chapter work by Boettner (Presbyterian), he presents us with an explanation and argument for the doctrine of the Trinity. Some of his chapters are: The Trinity in the Old Testament, One substance and three persons, the meaning of the words "Father"-"Son"-"Spirit". the subordination of the Son and Spirit to the Father, and the generation of the Son and the Procession of the Spirit. Some historical and practical aspects.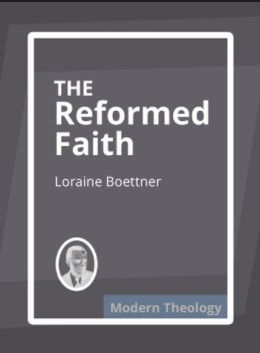 In this 8 chapter work the Reformed Faith, Boettner (Reformed, Presbyterian) presents the Reformed faith, basically Calvinism. His chapters are the sovereignty of God, man's totally helpless condition, Christ's atonement, God's foreknowledge, the universalistic passages, the two systems contrasted, the five points of Arminianism, and the five points of Calvinism.