Principles of Biblical Hermeneutics 2.0 is a module that explains the principles of Hermeneutics, or the standard principles which Bible scholars use to interpret the Bible.
First published in 1896, is a monumental work that explains the important divisions in scripture. Scofield (of Scofield Reference Bible fame) presents a dispensational viewpoint framework for interpreting the Bible.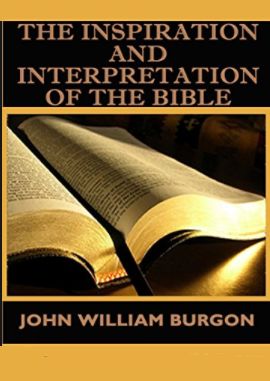 Inspiration and Interpretation is a series of 7 sermons on inspiration and Interpretation which examines the authority of Scripture, its inspiration and complete accuracy, interpreting Scripture, and a sermon on the Doctrine of Arbitrary Scriptural Accommodation Rom 10:6-9.